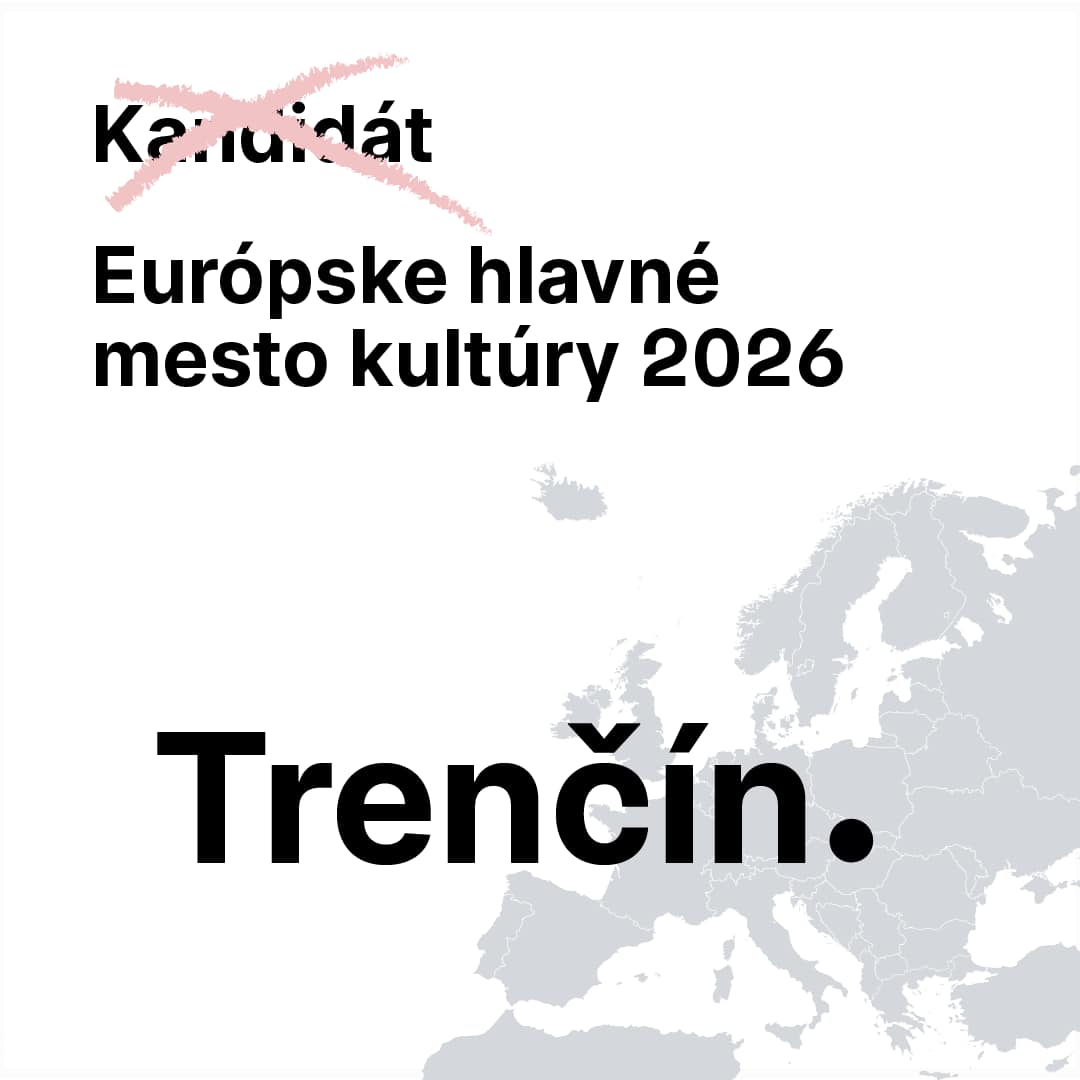 The synagogue is one of the key partners of a project. The valuable victory of Trenčín comes at a time when culture is going through an extremely difficult period.
The head of the international jury, Paulina Florjanowicz, announced the decision on Friday, 10. December, shortly after 4 p.m. The city of Trenčín received the title of European Capital of Culture 2026. This happened after almost two years of intensive training and two selection rounds. Apart from Trenčín, Nitra and Žilina also competed in the final eight places.
"The European Capital of Culture project is another link in the mosaic of our city's transformation that we began eleven years ago. The title gives us the opportunity to accelerate the planned change and prove that our city and region have a huge potential to become modern, open, European, "said the mayor of Trenčín Richard Rybníček. "I am very proud of the people I trusted from the beginning, supported them. They are extremely handy, talented, selfless, great, "added the mayor.
He emphasized that the project is also successful thanks to the support of partners - the Trenčín self-governing region, all cities in the region, the Zlín region, ministries of culture, defense, foreign affairs, A. Dubček University of Trenčín and individuals from volunteers and the corporate sector. The mayor sees the connection, efforts and activity of a wide range of organizations and institutions in the region as a key and strong moment.
"We are very happy, moved and very tired. We hoped, we believed, and now it is a reality. Thank you to all those who have dedicated their time, knowledge and experience in the candidacy process. We are in it together and we are moving on. We also thank Nitra and Žilina, you were strong opponents who did not let us relax. We are grateful that we were on this journey together, "said project manager Lucia Dubačová.
"We are ready to start the implementation of the Trenčín European Capital of Culture 2026 program from January 2022 under the auspices of the non-profit organization Creative Institute Trenčín (CIT). From the beginning of the year, we will launch a transparent selection procedure, first for the executive and artistic director, and later for other positions as well, "L. Dubačová explained the following steps.
The program of Trenčín's candidacy for the European Capital of Culture 2026 can be downloaded at www.trencin2026.sk in the Bid book section. In addition to the Slovak and English versions, an easy-to-read version is also available. It contains simple text, capital letters and pictograms, so that the content of the project can be accessible to everyone.